It's Friday. Here's what's happening....
************************************************
Today is August 16th, the 228th day of 2013. There are 137 days left in the year.
************************************************
Devils sold to group led by
Joshua Harris
.
30 in 30: Sabres need Rolston to
accelerate rebuild
.
Visit the official league website,
http://www.nhl.com/
.
************************************************
Today's Birthdays: TV host Kathie Lee Gifford is 60; Director James Cameron (Avatar, Titanic) is 59; Madonna is 55; Steve Carell (Anchorman films, The Office) is 51.
************************************************
Scott Zelkin Named Manager of Officiating Development
Illinois Native Brings Wealth of Experience
COLORADO SPRINGS, Colo. – Scott Zelkin (Chicago, Ill.), whose nearly 30-year on-ice officiating career included 13 years in the National Hockey League, has been named manager of officiating development for USA Hockey it was announced today.
"Scott brings both high-level experience on the ice along with a commitment and passion for the development of officials," said Jim Johannson, assistant executive director of hockey operations for USA Hockey. "We're excited to have him as a member of our staff and look forward to the positive influence he'll bring to the continued evolution of our officiating development program."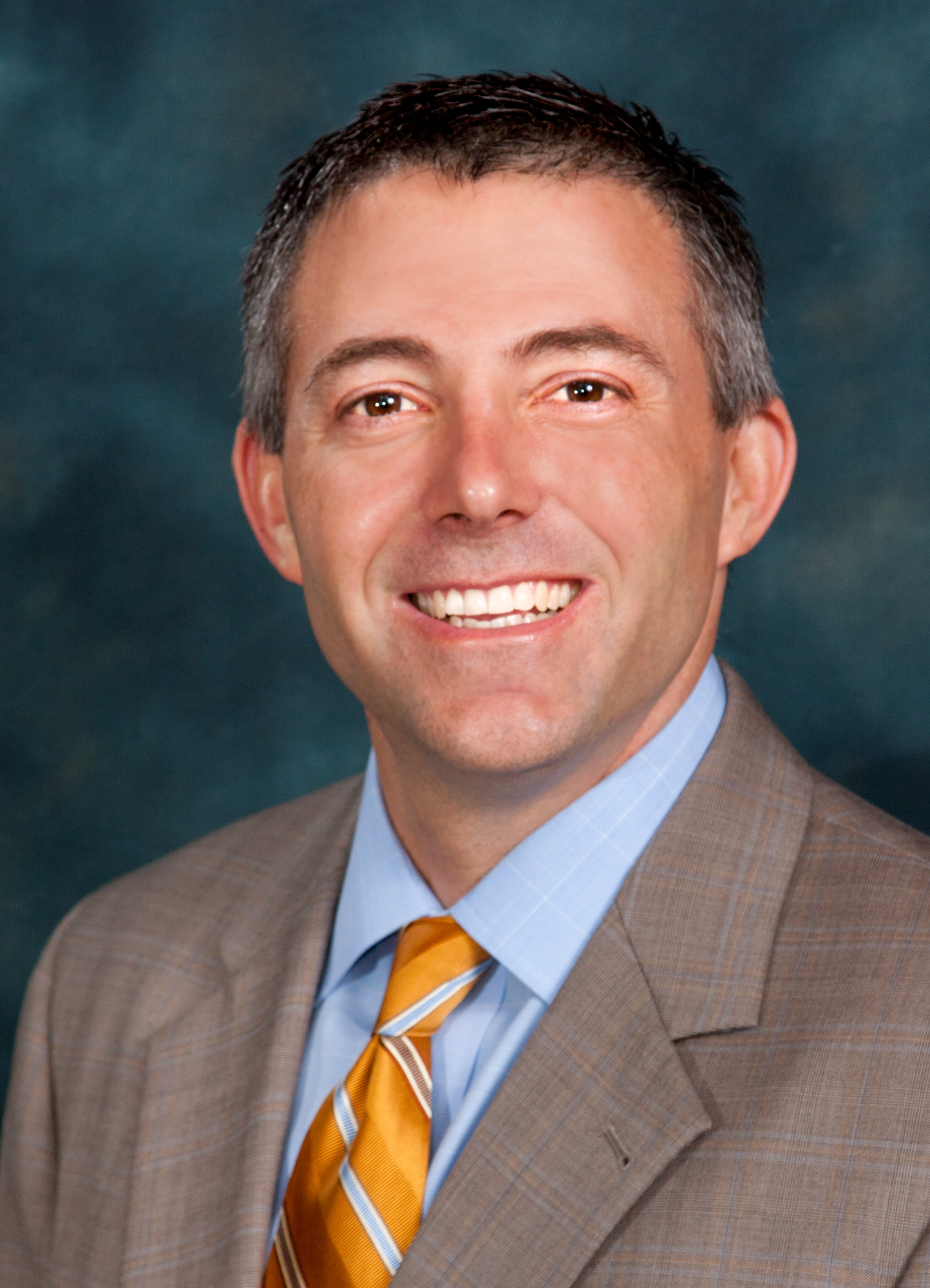 Zelkin has been a member of USA Hockey's national officiating instructor staff since 1990. He has also spent time with the organization as a supervisor in the junior officiating development program from 2007-10 and as an associate to the officiating program in 1993-94.
Between 1986-2003, Zelkin officiated more than 1,000 games in professional hockey between the NHL, American Hockey League and International Hockey League.

He has also officiated at the collegiate and junior levels, spending time with both the Hockey East Association and the Western Collegiate Hockey Association of the NCAA, along with a stint in the United States Hockey League from 1988-91.
Internationally, Zelkin has officiated in two International Ice Hockey Federation events, including the 1991 Men's World Championship and 1992 World Junior Championship.
The Wilmette, Ill., native began officiating in 1981 at the age of 12 and currently resides in Chicago with his wife, Pauline, and sons, Noah and Eli.




U.S. Under-17 Select Team Beats Switzerland, 7-1

Six Different Players Score Goals;
Team Converts on Three Power Plays

TRNAVA, Slovakia -- Michael Floodstrand (Hinsdale, Ill.) scored twice and Troy Terry (Highlands Ranch, Colo.) added a goal and two assists to help the U.S. Under-17 Select Team beat Switzerland, 7-1, today at the 2013 Under-17 Five Nations Tournament.

"We stressed a very good start after the short rest and the players responded," said head coach Pat Mikesch. "The special teams executed very well today, and that will be key as we move forward in the tournament. We are looking forward to a day off with the players tomorrow."

Team USA started strong, scoring three first-period goals to build a quick lead. Floodstrand netted the first tally of the night on a well-placed shot to the short side just 1:50 into the game. Terry scored on a rebound nine minutes later, andThomas Novak (River Falls, Wis.) added a power-play marker at 18:33.

Floodstrand converted for his second goal of the contest on a power play early in the middle frame. After taking a pass from William D'Orsi (Sudbury, Mass.), Floodstrand wired a shot over Switzerland goaltender Daniel Muff's glove at 1:48 of the period. Brent Gates (Grand Rapids, Mich.) pushed the lead to 5-0 on a tight-angle goal four minutes later, and goals by Brock Boeser (Burnsville, Minn.) and Nolan Aibel (Brookville, N.Y.) followed a Switzerland tally to close the scoring.

Samuel Miletic (Bloomfield Hills, Mich.) recorded two assists; Boeser, Gates and Novak also had multi-point outings. Goaltenders Kris Oldham (Anchorage, Alaska) and Nicholas Vilardo (Clarence, N.Y.) split time in goal and combined for eight saves.

The U.S. squad was strong on special teams, converting on 3-of-4 power-play opportunities while killing off the only Switzerland man-advantage it faced.

The U.S. Under-17 Select Team will continue play in the Under-17 Five Nations Tournament on Saturday (Aug. 17) against Germany. Puck-drop is scheduled for 8:00 a.m. ET.

For a complete roster, click

here

.

For complete Under-17 Five Nations Tournament coverage, click

here

.

NOTES: Michael Floodstrand

was named U.S. Player of the Game ... Follow the 2013 Under-17 Five Nations Tournament on Twitter by following

@USAHockeyScores

and using

#5nations

... The 2013 Under-17 Five Nations Tournament includes teams from the Czech Republic, Germany, Slovakia, Switzerland and the United States ... Team USA earned a first-place finish at the 2012 Under-17 Five Nations Tournament ... The 20 players on the U.S. roster represent 10 different states. Michigan leads the way with four players, while New York and Illinois each have three ...

Pat Mikesch

(Green Bay, Wis.) serves as head coach, while

Pat Boller

(Danbury, Conn.) and

Guy Gosselin

(Grafton, Wis.) are the assistant coaches.

Game Summary
| Scoring By Period | 1 | 2 | 3 | Total |
| --- | --- | --- | --- | --- |
| USA | 3 | 4 | 0 | 7 |
| SUI | 0 | 1 | 0 | 1 |
First Period -- Scoring: 1, USA, Floodstrand (Miletic), 1:50; 2, USA, Terry (Gates, Henley), 10:31; 3, USA, Novak (Boeser), 18:33 (pp). Penalties: USA, Dello (hooking), 12:13; SUI, Thurkauf (hooking), 17:08.
Second Period -- Scoring: 4, USA, Floodstrand (D'Orsi), 1:48 (pp); 5, USA, Gates (Osburn, Terry), 5:44; 6, SUI, In Albon (Haussener), 12:36; 7, USA, Boeser (Miletic, Novak), 15:02; 8, USA, Aibel (Terry, Davies), 18:22 (pp). Penalties: SUI, Marzan (charging), 1:02; SUI, Bircher (high-sticking), 17:53.
Third Period -- Scoring: None. Penalties: SUI, Bircher (slashing), 5:29; USA, D'Orsi (roughing), 15:52; SUI, Habertisch (roughing), 15:53.

| Shots By Period | 1 | 2 | 3 | Total |
| --- | --- | --- | --- | --- |
| USA | 9 | 7 | 2 | 18 |
| SUI | 4 | 4 | 1 | 9 |
Goaltenders (SV/SH)

1

2

3

Total

USA, Oldham 25:44
USA, Vilardo 34:16
4/4
-/-

1/1
2/3

-/-
1/1

5/5
3/4
SUI, Muff 60:00
6/9
3/7
2/2
11/18
Power Play: USA, 3-4; SUI, 0-1
Penalties: USA, 2-4; SUI, 5-10
Team USA 2013 Under-17 Five Nations Tournament Schedule
August 14-18 – Trnava, Slovakia
| | | | |
| --- | --- | --- | --- |
| Date | Opponent | Time/Result (Local/ET) | Location |
| Mon., Aug. 12 | Slovakia (Exhibition) | W, 3-1 | Bratislava |
| Wed., Aug. 14 | Czech Republic | W, 5-2 | Trnava |
| Thurs., Aug. 15 | Switzerland | W, 7-1 | Trnava |
| Sat., Aug. 17 | Germany | 2:00 p.m./8:00 a.m. | Trnava |
| Sun., Aug. 18 | Slovakia | 3:30 p.m./9:30 a.m. | Trnava |
2013 U.S. Men's National Team Camp to Include Public Day on Aug. 27
Tickets Go On Sale Monday, Aug. 19; Only Available in Advance
COLORADO SPRINGS, Colo. – USA Hockey announced today that its 2013 U.S. Men's National Team Camp, which will be staged at the Kettler Capitals Iceplex in Arlington, Va., will include a public day on Tuesday, Aug. 27.

"This is a unique opportunity for fans to be part of an event that happens once every four years," said Dave Ogrean, executive director of USA Hockey. "It's the first time we've conducted this camp in the nation's capital region and what a great place to gather our top American players in preparation for Sochi."

Tickets for the event are limited and go on sale Monday (Aug. 19) at 9 a.m. ET online only by clicking here.
All ticket holders will receive the following:

Player autographs
Collectible puck
Limited edition scarf
American flag
Chance to skate
Exclusive pre-order access to the Nike USA Hockey Olympic replica jersey
In addition, NHL Network's Kathryn Tappen will host an on-ice program that will include the unveiling of the 2014 Nike Olympic jersey, the introduction of all 48 players attending the camp, and product giveaways.


2013 U.S. Men's National Team Camp Schedule of Events
Tuesday, August 27, 2013 - Kettler Capitals Iceplex - Arlington, Va.
7:00 a.m.

Doors Open/Check-In for Ticket Holders

9:00-11:15 a.m.

Pre-Assigned Player Autographs and Open Skate Time Blocks

10:00-11:00 a.m.

Wounded Warrior Sled Hockey Game

11:30 a.m.

On-Ice Program Hosted By NHL Network's Kathryn Tappen
- Olympic Jersey Unveiled
- Introduction of Players
- Giveaways
NOTE:
For additional information on the U.S. Men's National Team Camp, including the list of players participating, click
here
.

************************************************
A telegraphed message from Britain's Queen Victoria to U.S. President Buchanan was transmitted on this date in 1858 over the recently laid trans-Atlantic cable.
************************************************
Visit the CFL's official website, cfl.ca.
************************************************
Is your iPhone running? Better shut it off, because that device is using more energy than your refrigerator. A new report says that a fridge uses just 322 kWh per year, compared with the 361 kWh for an iPhone, if you include its wireless connections, data usage, and battery charges.

************************************************










Toronto, ON.- With nine catches for 194 yards so far this season, Geroy Simon is now just two receptions away from 1,000 in his regular season career.

Read the rest here.

Next up for Saskatchewan is a Saturday, August 17th home game against the 2-4 Montreal Alouettes. Kickoff on 620 CKRM, the Rider Radio Network, TSN and ESPN3.com is 4:00pm EDT.

************************************************

A man in Bolivia claims to be the world's oldest man at 123. [That sounds a bit much so officials said that they will verify his birth date by checking with his mother.]

************************************************


Foxboro, MA. — Tampa Bay and New England held their final joint practice on Thursday in Foxboro, finishing up a three-day effort that gave both team's starters extended action and set the stage for their preseason meeting in Gillette Stadium.

Read the rest here.
************************************************
On this date in 1923, Carnegie Steel Corporation put into place the eight-hour workday for its employees.
St. Petersburg, FL. -- Alex Cobb was tired of answering the questions, seeing the replay and hearing the story. After exactly two months spent recovering from a concussion he suffered on this very mound, he was ready to pitch again.

Read the rest here.



************************************************



On this date in 1937, Harvard University became the first school to have graduate courses in traffic engineering and administration.



************************************************
Washington, DC. -- Hector Sanchez and the Giants both needed a dose of redemption Thursday. One swing of Sanchez's bat fulfilled all parties concerned.

Read the rest here.

************************************************

Ladies, if you're looking for a man that's not afraid to do a little housework, marry a teacher. A study found that guys who work in fields typically dominated by females do 25% more housework compared to men who work in male-dominated jobs.

************************************************
Jimmy practices baseball.
************************************************
You're reading the Johnny Blog. Almost as much fun as cleaning a messy house, isn't it?
************************************************
Today in Elvis History
1958 -
Gladys Presley's funeral was held in Memphis. 500 policemen were used to keep the giant crowd at bay.
1960 -
Principle photography (production) began on the Elvis Presley film "Flaming Star."
1977 -
At Graceland, Elvis was discovered dead by his girlfriend Ginger Alden. His death was contributed to congestive heart failure.
1984 -
RCA Victor Records released the Elvis Presley single "Baby, Let's Play House."
1987 -
Cinemax-TV premiered "Elvis '56."
1994 -
Light Year Entertainment released a three-video boxed set entitled "Elvis - The Concert Collection."
1997 -
Elvis Presley, via video, starred in "Elvis in Concert '97." Over thirty of his former bandmantes made appearances.
2002 -
In Memphis, TN, Lisa Marie Presley introduced a recording of a song she recorded for her father at "Elivs In Concert." The event was the last day of a 25th anniversary concert.
************************************************
NUMBER FOR THE DAY - 480,000: School buses on the road each day in the U.S.
************************************************


Today in Beatles History:
1962 -
Pete Best was fired from the Beatles. Johnny Hutchinson (Big Three) filled in as drummer that evening at the Riverpark Ballroom, Chester, Cheshire.
1986 -
Paul McCartney's "Press" hit #25 in the U.K.
2002 -
It was announced that Paul McCartney had canceled his appearance for the Kennedy Center honors and that he would be named on the list of performers for 2003.
************************************************
Nearly 12 million viewers were drawn to the Season 4 premiere of A&E's Duck Dynasty, setting a record for a non-fiction cable series. Wednesday's episode focused on a surprise wedding-vow renewal ceremony for Phil and Kay Robertson.
************************************************
1920 - The only fatality to occur in a major league baseball game happened. Ray Chapman (Cleveland Indians) was hit in the head with a fastball from Carl Mays of the New York Yankees.

1948 - Babe Ruth died at the age of 53.

1954 - Sports Illustrated was published for the first time. It was claimed that 250,000 subscriptions had been sold before the first issue came off of the presses.

1981 - Cal Ripken Jr. got his first major league hit.

1996 - In Monterrey, Mexico, the New York Mets played the San Diego Padres. The Padres won the game 15-10. It was the first-ever regular season major league game to be played outside the United States and Canada.

2002 - The major league baseball players union announced that they would begin a strike on August 30th.

2002 - Curt Shilling (Arizona Diamondbacks) won his 20th game of the year.

2003 - The Canadian Football League announced that it had taken control of the Hamilton Tiger-Cats franchise until new ownership agreements were in place.

2003 - Jimmy Smith (Jacksonville Jaguars) was suspended four games by the NFL for violating the league's substance abuse policy.

2003 - Michael Vick (Atlanta Falcons) suffered a fractured right fibula in a 13-10 preseason loss to the Baltimore Ravens.


************************************************
IN THEATERS - Jobs (PG-13); Kick-Ass 2 (R); Lee Daniels' The Butler (PG-13); Paranoia (PG-13)
************************************************
MLB -- Tampa Bay Rays vs Toronto Blue Jays 7:10pm EDT
MLB -- San Francisco Giants at Miami Marlins 7:10pm EDT
Saturday --
Nascar Nationwide Series -- Nationwide Children's Hospital 200 at Mid-Ohio Sports Car Course 2:30pm EDT
CFL Football -- Saskatchewan Roughriders vs Montreal Alouettes 4:00pm EDT
MLB -- Tampa Bay Rays vs Toronto Blue Jays 7:10pm EDT
MLB -- San Francisco Giants at Miami Marlins 7:10pm EDT
Sunday --
Nascar Sprint Cup Series -- Pure Michigan 400 at Michigan International Speedway 1:00pm EDT
MLB -- San Francisco Giants at Miami Marlins 1:10pm EDT
MLB -- Tampa Bay Rays vs Toronto Blue Jays 1:40pm EDT
************************************************
That's all for today. Thanks for stopping by, see you tomorrow!