It's Friday. Here's what's happening....
************************************************
Today is May 23rd, the 143rd day of 2014. There are 222 days left in the year.
************************************************
Galchenyuk scores in OT to give
Canadiens win
.
Blackhawks need penalty-kill success
in Game 3
.
Visit the official league website,
http://www.nhl.com/
.
************************************************
Today's Birthdays: Drew Carey (The Price is Right) is 56; trivia genius-turned-author Ken Jennings (Jeopardy) is 40; Kelly Monaco (Dancing with the Stars) is 38.
************************************************
Tampa, FL. --
Lightning Beat Reporter Missy Zielinski hands out her grades to the goalies in this week's edition of Grading the Lightning....
Read the rest
here
.
************************************************
Benjamin Franklin wrote in a letter that he had invented bifocals on this date in 1785.
************************************************
USA Hockey Annual Award Winners Announced
2014 Annual Congress to be Held June 4-7 in Colorado Springs
COLORADO SPRINGS, Colo. - USA Hockey will host its 2014 Annual Congress June 4-7, at the Hotel Elegante in Colorado Springs, Colorado. The four-day event provides USA Hockey's various councils, committees and affiliates the opportunity to conduct the business of the national governing body and celebrate the year's accomplishments. In addition, two dinners will be staged to honor those who have contributed to the success of USA Hockey and celebrate the 2013-14 season.
USA Hockey will honor its service award recipients and various players of the year on June 4 at its annual Night of Tribute Awards Dinner, while the other top awards will be presented June 6 during the President's Awards Dinner.
Wednesday's award recipients include Adult Player of the Year Katie Vaughan (Pittsburgh, Pa.), Bob Allen Women's Player of the Year Hilary Knight (Sun Valley, Idaho), Dave Tyler Junior Player of the Year Tucker Poolman (East Grand Forks, Minn.), Dave Peterson Goaltender of the Year Cal Petersen (Waterloo, Iowa), College Player of the Year Johnny Gaudreau(Carneys Point, N.J.), and Disabled Athlete of the Year Connor Barge (Harrison, Ohio).
President's Awards Dinner honorees will include Adult Member of the Year Marshall Stevenson, Jr. (Potsdam, N.Y.), Bob Johnson Award winner Andy Yohe (Bettendorf, Iowa), Distinguished Achievement Award recipient Jack Parker (Somerville, Mass.), and Chet Stewart Award honoree Harold "Skip" Trumble (Moorhead, Minn.).
Also recognized Friday will be Excellence in Safety Award recipient Dr. Carolyn Emery, Walter Yaciuk Award winner Dennis Bushy (Moorhead, Minn.), Builders Award winner Tony Rossi(Hinsdale, Ill.), and Wm. Thayer Tutt Award honoree Dave Wiitanen (Hancock, Mich.).
Night of Tribute Awards Dinner Winners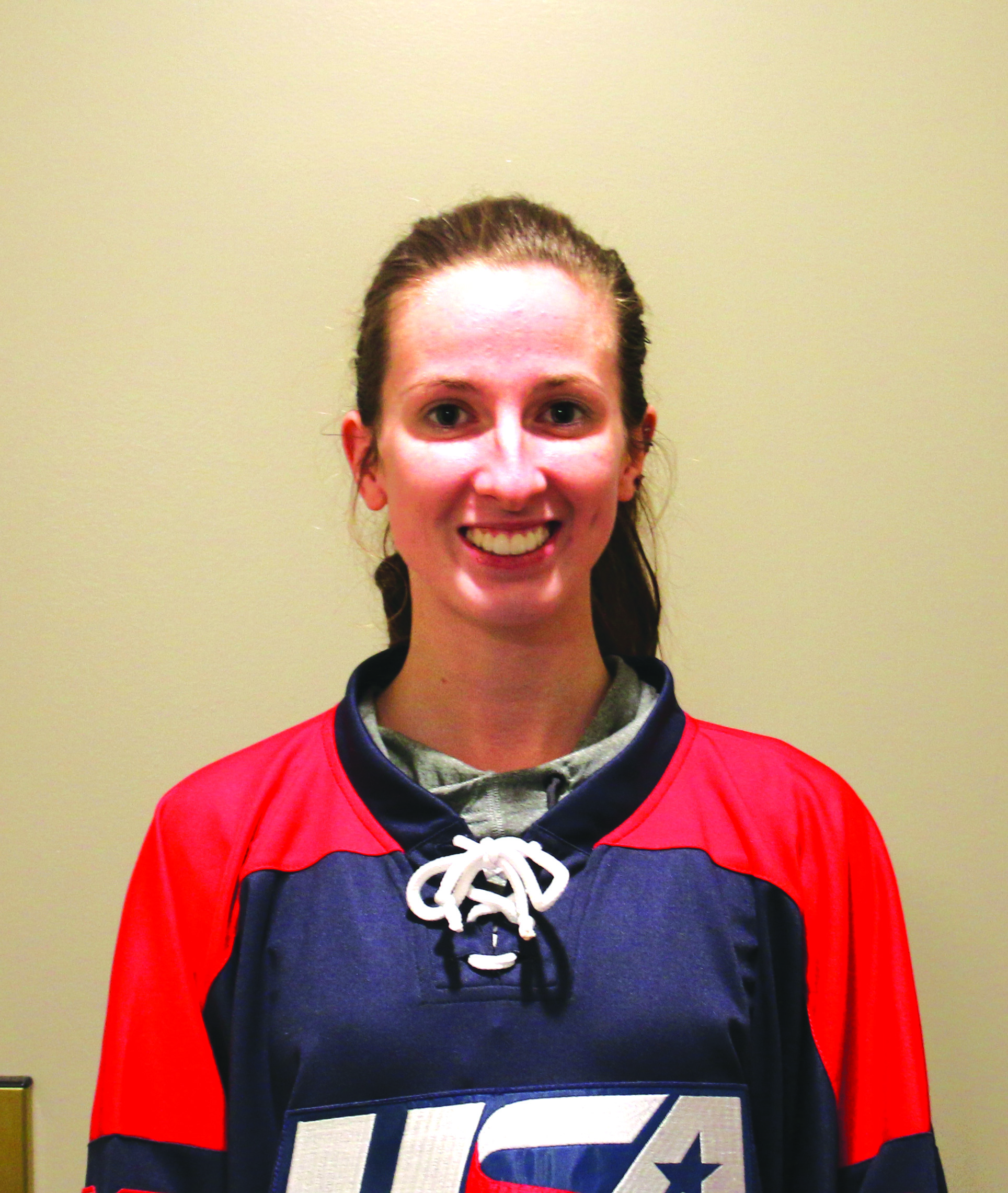 Katie Vaughan
Adult Player of the Year, presented by Labatt Blue
Katie Vaughan backstopped the U.S. to its first-ever medal in the Winter World University Games and helped the Penn State women's club team to a runner-up finish in American Collegiate Hockey Association Women's Division 2. The Pittsburgh, Pennsylvania, native, posted a 15-4-2 record with a 1.30 goals against average and .939 save percentage for the Nittany Lions in 2013-14 on her way to earning ACHA First-Team All-America honors. At the Winter World University Games in Trentino, Italy, Vaughan turned aside all but one of 38 shots on goal in the bronze-medal game against Japan to help the U.S. to a 3-1 victory and its first-ever medal in the event. She played in four of the team's seven games and made 130 total saves. Off the ice, Vaughan helped the Penn State women's team by serving as the vice-president of the program for the past two seasons. Additionally, she has previously coached youth hockey at various times since getting into the sport nearly two decades ago.
The Adult Player of the Year Award is presented annually to an individual who performed exceptionally during the past year as a member of a U.S. adult hockey team or as a participant at an adult hockey event in the United States.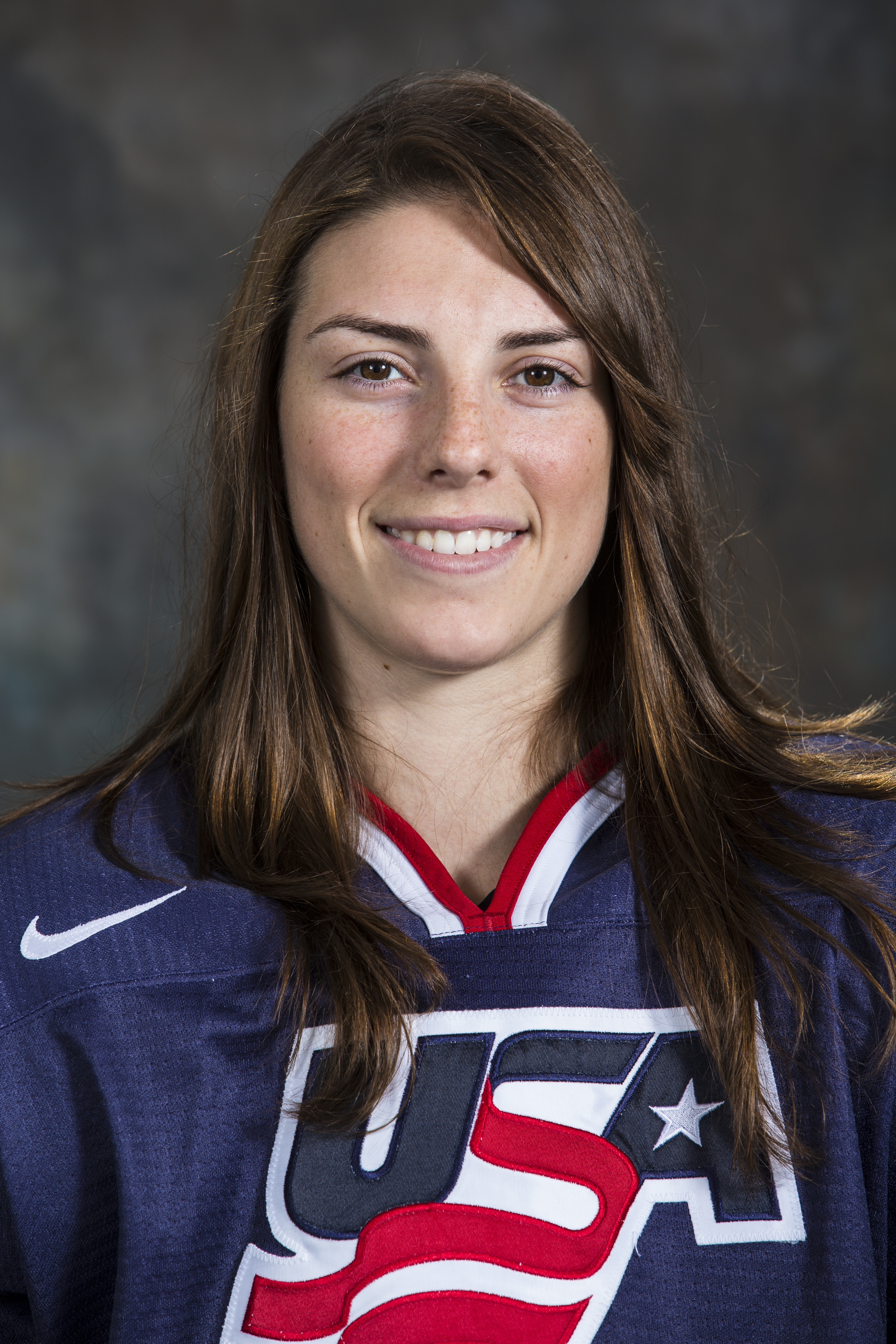 Hilary Knight
Bob Allen Women's Player of the Year
A unique mix of speed, size and skill, Hilary Knight has become one of the world's most dominant hockey players. The two-time Olympian tied for the Team USA scoring lead with six points and was named to the media all-star team at the 2014 Olympic Winter Games in Sochi, where the U.S. captured the silver medal. During the build up to the Olympic Winter Games, Knight put her talents on display at international events across North America. During the 2013 Four Nations Cup in Lake Placid, New York, she registered three goals and five points in four contests to finish in a third-place tie among all players in the tournament. While skating for the U.S. Women's National Team in the Bring on the World Tour, Knight tied for the team lead with six goals in 10 games and tied for second on the squad with 10 points. She recorded three multi-point games, including a three-point effort against Canada on Dec. 28, 2013, where she also scored the game-winner in a shootout and was honored as the player of the game. In 2013, Knight became the first U.S.-born player to win the Canadian Women's Hockey League's Most Valuable Player Award.
The Bob Allen Women's Player of the Year Award is bestowed annually on a top U.S. women's hockey player at the international, collegiate, high school or club level.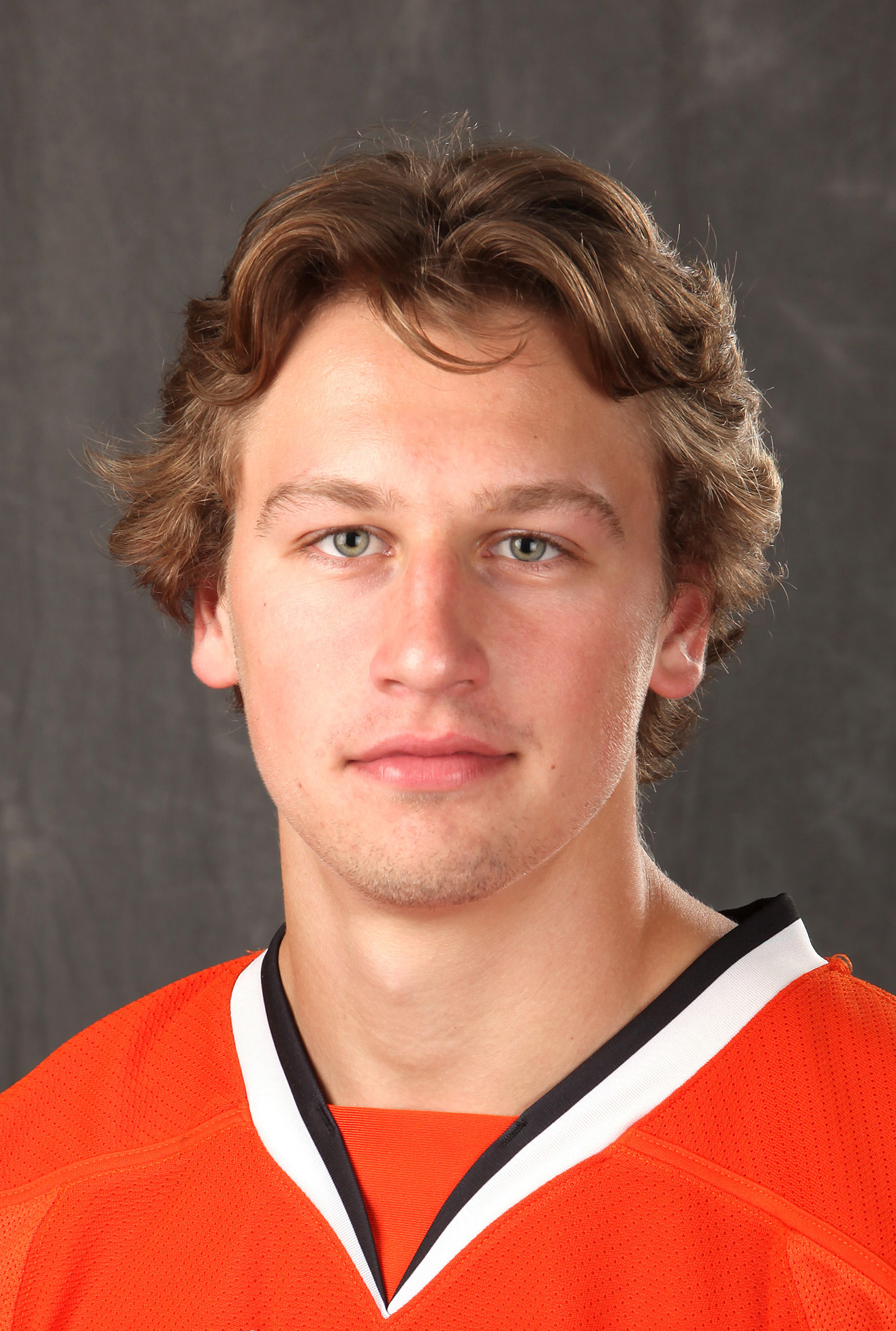 Tucker Poolman
Dave Tyler Junior Player of the Year Award
Defenseman Tucker Poolman helped the Omaha Lancers to a 39-14-7 regular-season record in 2013-14, the No. 2 seed in the United States Hockey League's Western Conference, and a spot in the Clark Cup playoffs in 2013-14. He was a consistent offensive threat from the blue line where his career-high 41 points ranked third among USHL defensemen in 2013-14, including a league-best 15 goals. He also topped all USHL blueliners in game-winning goals (3), and contributed 22 points (10-12) on the power play. Additionally, Poolman finished in the top 10 among USHL defenders in assists (26), plus/minus (+20), and shots on goal (145). A USHL All-Star Team and All-USHL First Team selection, Poolman contributed nine multi-point games, including three-point performances on Oct. 27 vs. Muskegon and Nov. 8 vs. Tri-City. Poolman also recorded a pair of four-game point streaks and found the scoresheet in 30 of Omaha's regular-season outings. The East Grand Forks, Minnesota, native was selected by the Winnipeg Jets in the fifth round (127th overall) of the 2013 National Hockey League Entry Draft and is committed to play college hockey at the University of North Dakota.
The Dave Tyler Junior Player of the Year Award is presented annually to an exceptional U.S. citizen playing junior hockey in the United States.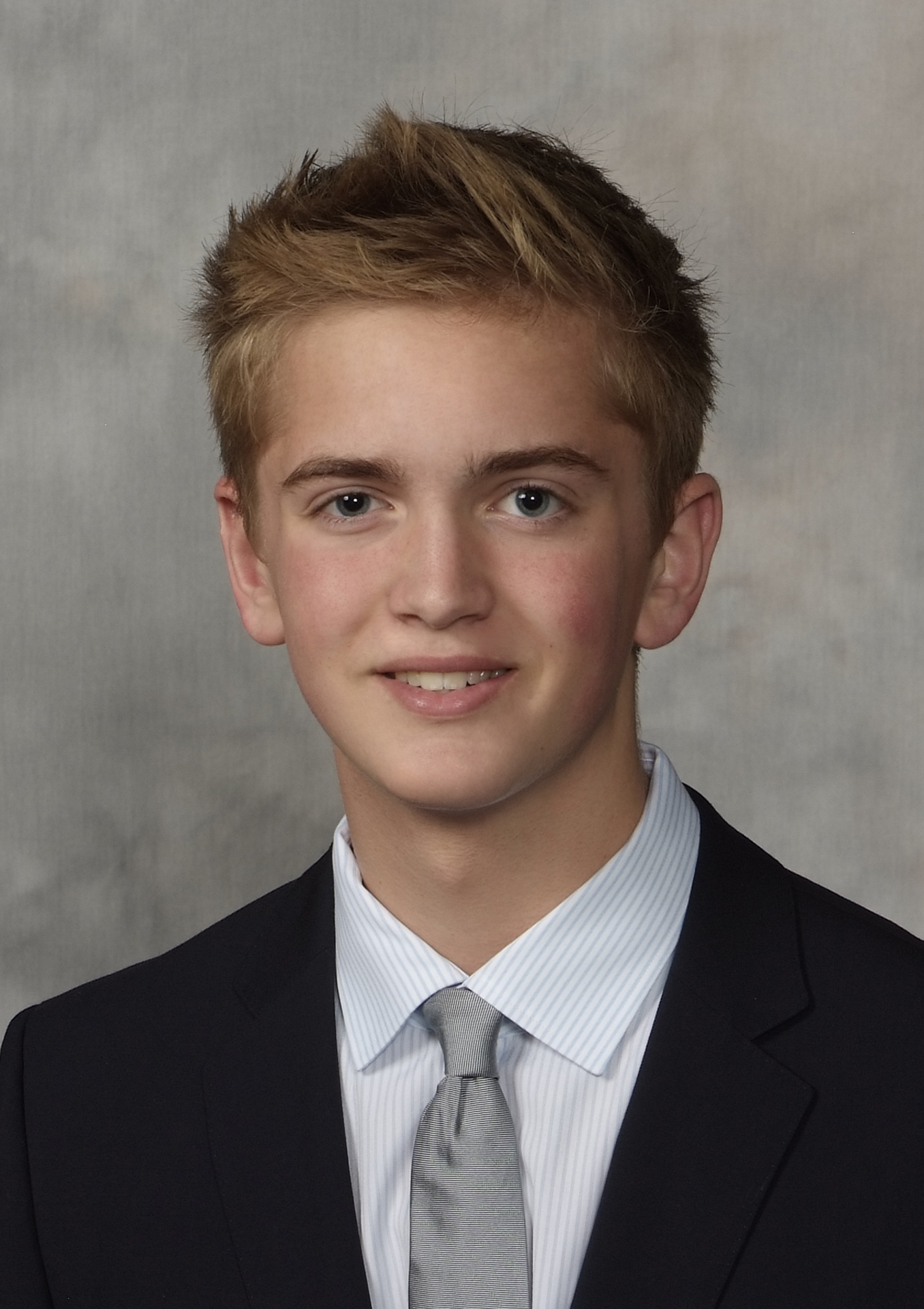 Cal Petersen
Dave Peterson Goalie of the Year, presented by Bauer Hockey
Cal Petersen, a Waterloo, Iowa, native backstopped his hometown Black Hawks to a 44-11-5 record and the United States Hockey League's Anderson Cup title as regular-season champions. Peterson posted a league-high 27 wins and finished in the top 10 among USHL goaltenders in goals against average (2.50), save percentage (.915) and minutes played (2,228:40). The USHL All-Star and All-USHL Second Team selection carried his steady play into the league playoffs, where he helped Waterloo advance to the Clark Cup Final. In the championship series against the Indiana Ice, Petersen stopped 188-of-201 shots faced in nearly 325 minutes of action, good for a .935 save percentage and 2.40 goals against average. Internationally, Petersen posted a perfect 3-0-0 record for the U.S. Junior Select Team to help carry the squad to a first-place finish at the 2013 World Junior A Challenge in Yarmouth, Nova Scotia. A 2013 fifth-round selection of the National Hockey League's Buffalo Sabres, Petersen is committed to play college hockey at the University of Notre Dame beginning next season.
The Dave Peterson Goalie of the Year Award is presented annually to a top U.S. goaltender at the international, professional, collegiate or junior level.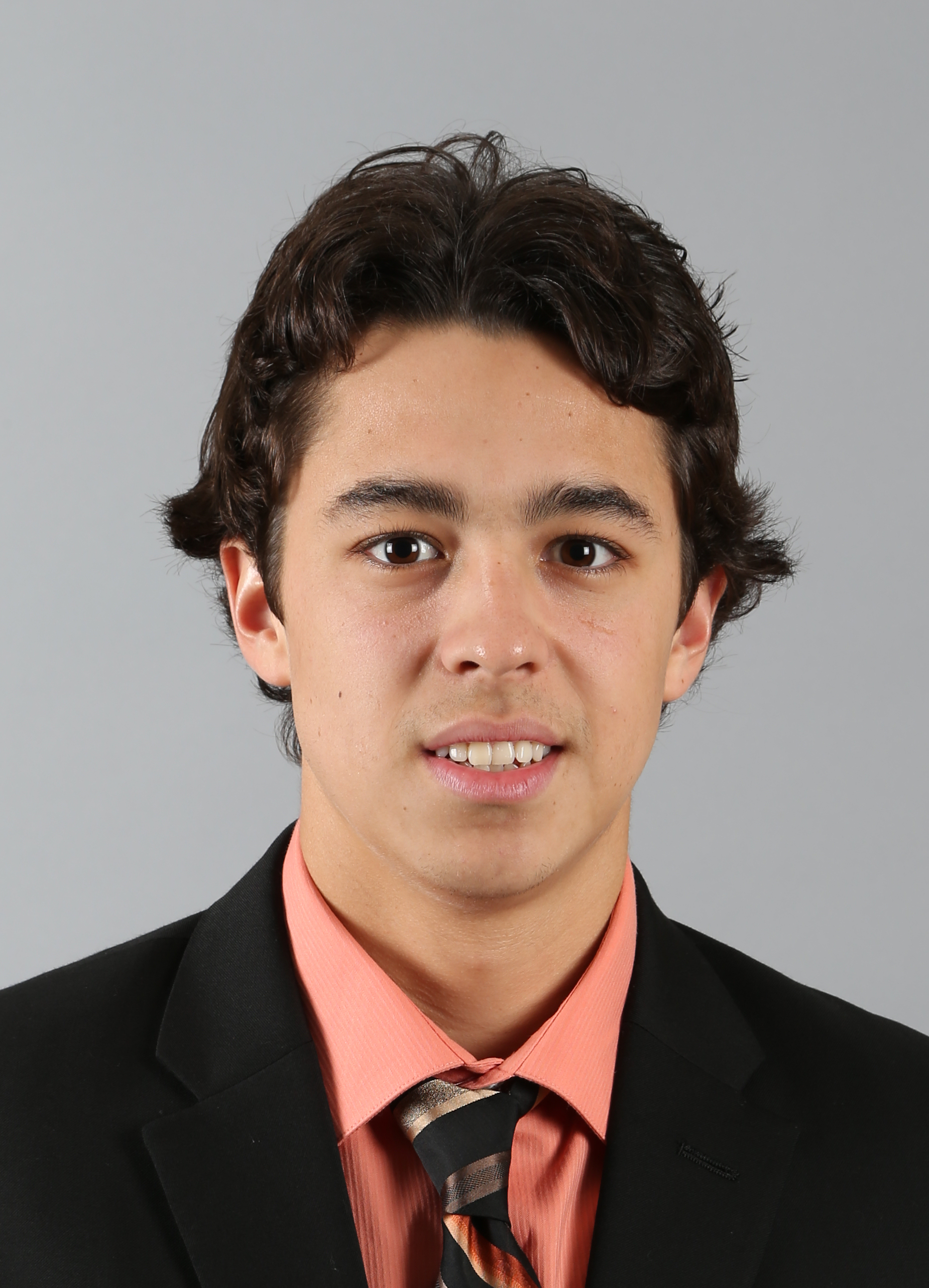 Johnny Gaudreau
College Player of the Year
One of the most prolific scorers in Boston College men's ice hockey history, Johnny Gaudreau made sure to save his best college hockey season for his last. The Carneys Point, New Jersey, native took home the Hobey Baker Memorial Award as the top player in NCAA Division I men's college hockey, received American Hockey Coaches Association All-America East First-Team recognition and was the Hockey East Association Player of the Year in 2013-14. Additionally, he was named to the All-Hockey East First Team and climbed his way to 10th all-time in the Boston College annals with 175 career points. Just a junior in 2013-14, Gaudreau led the nation in goals (36), assists (44) and points (80), becoming the first NCAA player to reach the 80-point plateau since 2002-03. Gaudreau also tied a Hockey East record by notching at least one point in 31 straight games. In all, he found the scoresheet in 38 of Boston College's 40 outings and tallied three or more points on 12 occasions. Gaudreau's dynamic offensive ability helped the Eagles win the Hockey East regular-season title and advance to the NCAA Frozen Four. Following the completion of Boston College's season, Gaudreau made his National Hockey League debut with the Calgary Flames and scored on his first career shot and then went on to represent the United States at the International Ice Hockey Federation Men's World Championship in Minsk, Belarus.
The College Player of the Year Award annually recognizes an individual's outstanding performance during the U.S. college hockey season.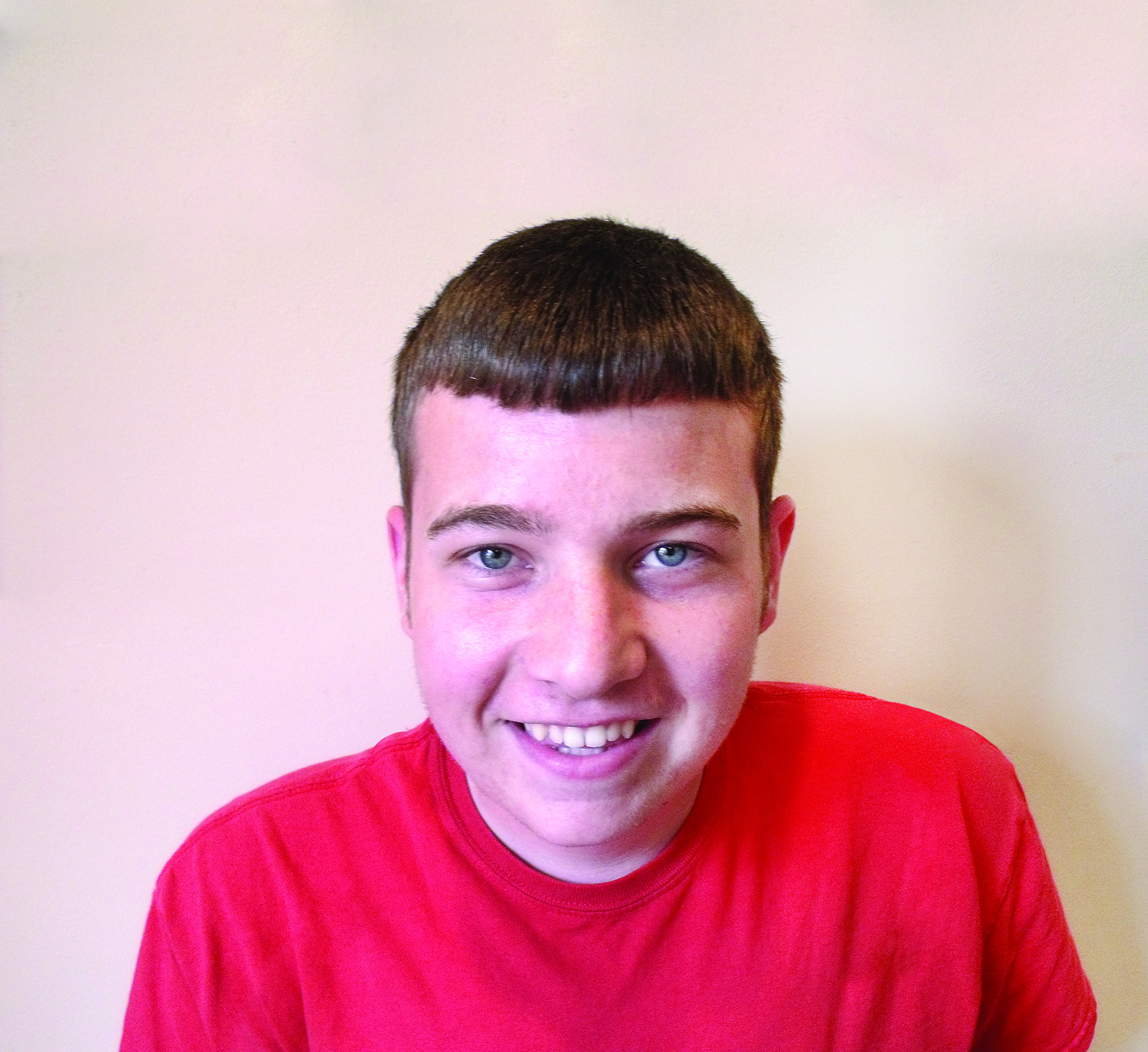 Connor Barge
Disabled Athlete of the Year
Dedicated to the sport of hockey both on and off the ice, Connor Barge hasn't let anything get in the way of his love for the game. The 16-year-old Barge, who was diagnosed with Progressive Pseudorheumatoid Dysplasia when he was 5, has been an active member of the Cincinnati IceBreakers sled hockey team for the past six seasons. Not only has Barge emerged as one of Cincinnati's most accomplished players, but he also dedicates countless hours to promotion and fundraising efforts for the program. During practices and games, Barge offers his help to new players by giving them pointers and helping them gain a comfort for the sport. He's an open-minded teammate as well, willing to play any position or role for the betterment of the team. Barge's enthusiasm was recognized this season when he was offered a chance to play with the Ohio United sled hockey team at the USA Hockey Sled Classic in Pittsburgh, Pennsylvania. Off the ice, Barge has been the top fundraiser for the IceBreakers in recent memory, having raised over $1,000 for the program since joining the team. He also volunteers during the Flying Pig Marathon, which donates money to non-profit organizations that participate in the event. A sophomore at William Henry Harrison High School in Harrison, Ohio, Barge has encouraged his teachers and classmates to learn more about the sport of sled hockey by inviting them to try the game each year.
The Disabled Athlete of the Year Award recognizes a disabled athlete that has displayed incredible dedication to disabled hockey in the United States.
President's Awards Dinner Honorees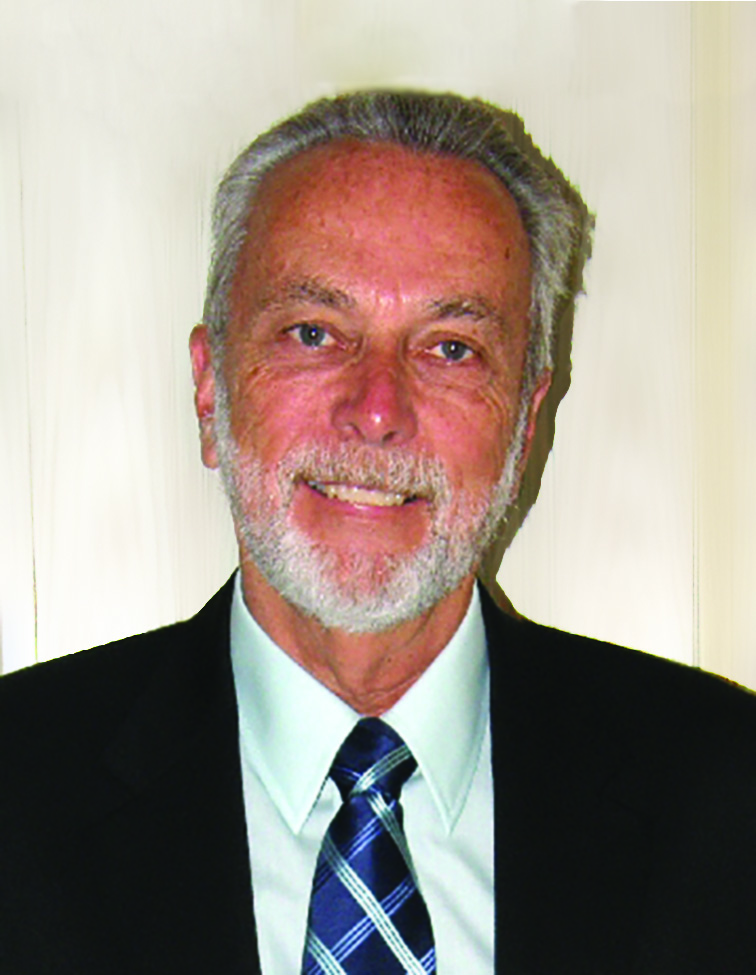 Marshall Stevenson, Jr.
Adult Member of the Year, presented by Labatt Blue
It's possible that no one has helped create more opportunities for American men and women to play competitive college hockey than Marshall Stevenson, Jr., a founding father of the American Collegiate Hockey Association. Formerly a coach at Towson (Md.) University, Stevenson joined the ACHA board of directors in 1994. He ascended to his current role as ACHA president in 2004, overseeing an expansion from 15 teams nationwide to more than 430. Today's ACHA includes three men's divisions and two women's divisions, giving thousands of student-athletes a competitive hockey opportunity to complement their studies. In recognition for his tireless efforts and leadership, Stevenson was named recipient of the ACHA's Don Spencer Award for outstanding service in 2009. A 1966 graduate of the University of Vermont, Stevenson also serves as the ACHA's representative on the American Hockey Coaches Association board of governors. Stevenson, who played forward, was a major part of re-launching varsity hockey at Vermont in 1963-64 after a 12-season absence.
The Adult Member of the Year Award is presented to an individual who has made outstanding contributions during many years of service to the ice hockey community as an adult player and/or volunteer.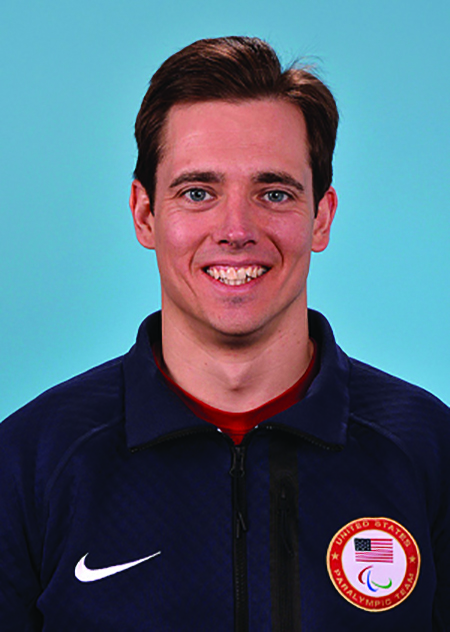 Andy Yohe
Bob Johnson Award, presented by Nike
Andy Yohe, the first-ever Paralympian to receive USA Hockey's Bob Johnson Award, first pulled on the USA jersey in 2005 as a member of the United States National Sled Hockey Team and played five consecutive years, a run that culminated with winning gold at the 2010 Paralympic Winter Games. Then he stepped away to focus on family – his wife would soon give birth to their first child – and career. But his competitive fire and passion for hockey kept burning. So after three years away from the program, Yohe emerged from retirement and returned to the U.S. National Sled Hockey Team, where he was named team captain for the second consecutive Paralympic Winter Games. Leading Team USA into Sochi, Yohe helped the 2014 U.S. Paralympic Sled Hockey Team defeat Russia, 1-0, in the gold-medal game on March 15, as the United States became the first nation to win back-to-back gold medals in sled hockey at the Paralympic Winter Games. The victory in Sochi was the latest in a string of impressive efforts that included Yohe on the American blue line. He earned bronze at the 2006 Paralympic Games in Italy; helped Team USA win the 2009 IPC Ice Sledge Hockey World Championship in the Czech Republic; and was a member of the championship-winning American entry in the 2010 Japan Para Ice Sledge Hockey Championships in Nagano.
The Bob Johnson Award recognizes excellence in international hockey competition during a specific season of play.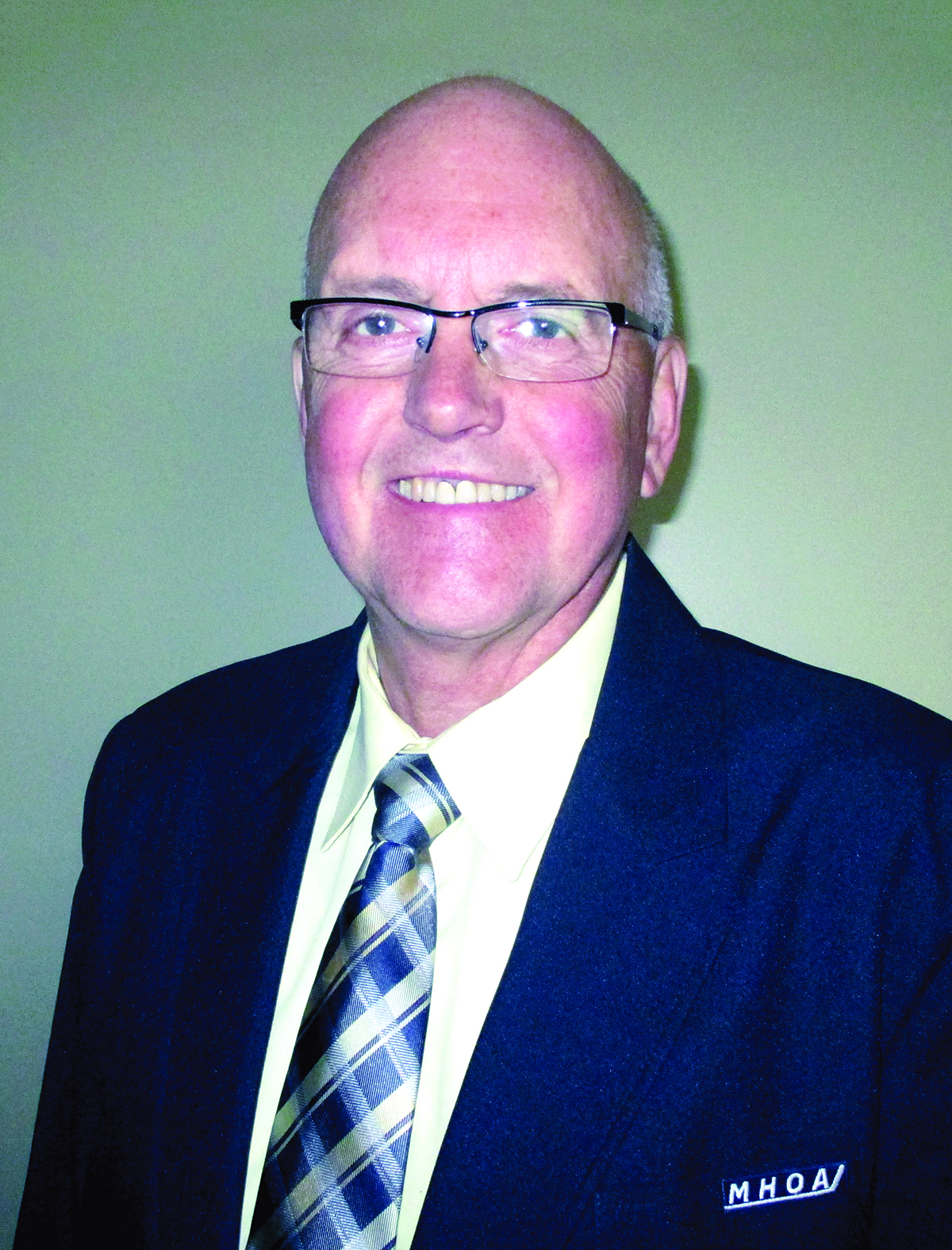 Harold "Skip" Trumble
Chet Stewart Award
Harold "Skip" Trumble has blazed a remarkable hockey trail. His officiating career began in 1971 and he received an early introduction to high-level officiating while working as a linesman during the 1974 World Cup Tournament. The event, which was also known as the World Invitational Tournament for the Walter Brown Memorial Trophy, was a lead-up tournament to prepare teams for the IIHF World Championship. Trumble, who spent many years in Colorado Springs, Colorado, served as president of the region's officials association (1985-87) and also as a member of the Colorado Springs Amateur Hockey Association board. In addition, he was an NCAA Division I official in the Western Collegiate Hockey Association for 15 years. Trumble eventually moved back to Minnesota and served as one of the original instructors for the Minnesota Hockey Officials Association summer camp. He also served on the youth hockey board in Chaska, Minnesota, for six years, including a two-year stint as president. Additionally, he worked as a district supervisor of officials and prominent part of the Minnesota Officials Association, serving as treasurer for eight years and as president for four. Most recently, Trumble has been evaluation coordinator for southern Minnesota while also serving as an Officiating Development Program supervisor for USA Hockey.
The Chet Stewart Award recognizes an individual who has made outstanding contributions to the USA Hockey Officiating Education Program during many years of service to the hockey community as an official and/or volunteer.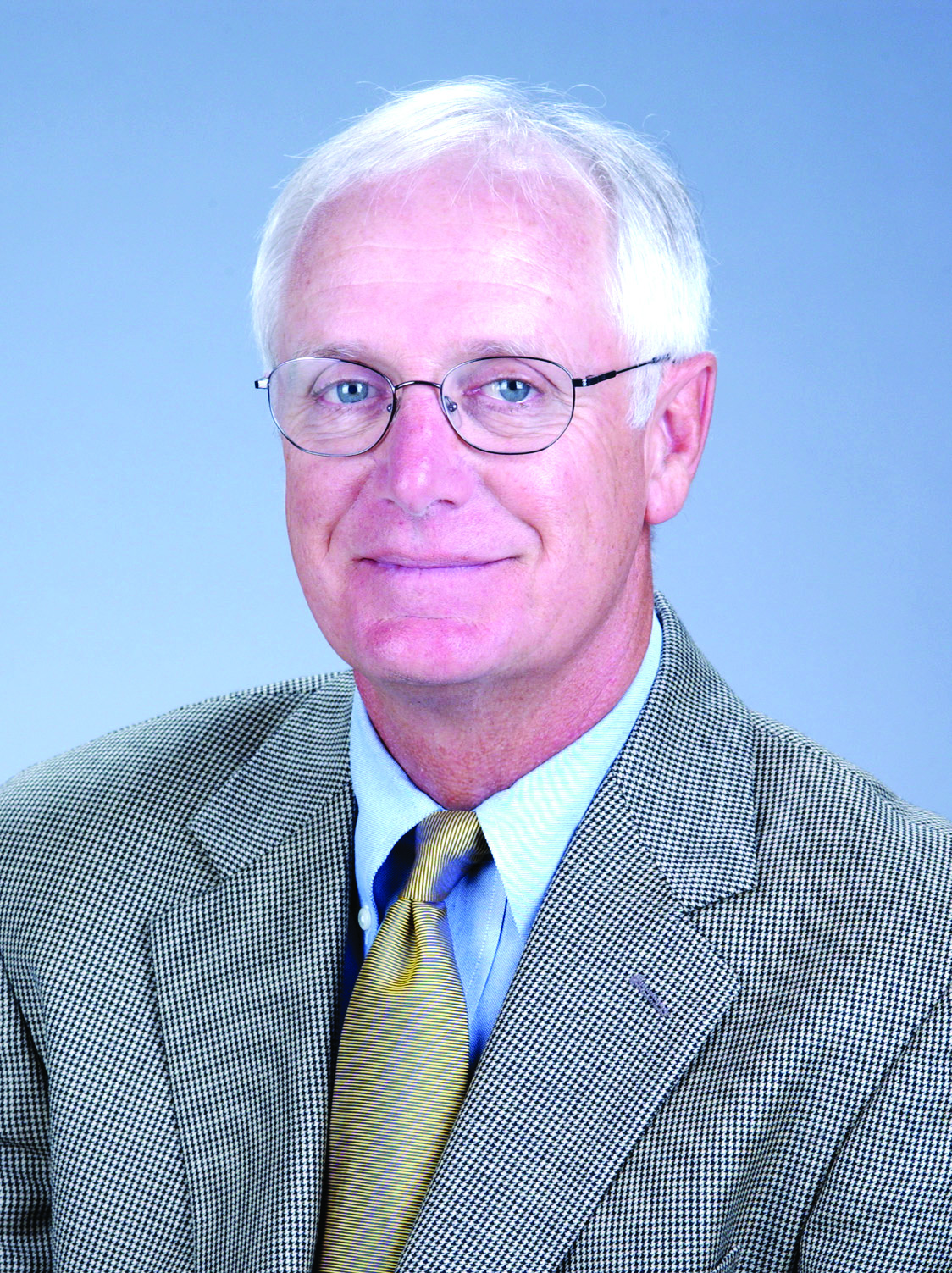 Jack Parker
Distinguished Achievement Award
A Massachusetts native who spent 47 seasons at Boston University as either a player or coach, Jack Parker hung up his whistle as the Terriers' head coach after the 2012-13 season. His 897 lifetime coaching victories (third most among NCAA Division I coaches), 21 Beanpot crowns and three national championships coming in three separate decades (1978, 1995 and 2009) make him one of the most accomplished NCAA coaches in history. Parker three times earned the Spencer Penrose Award, given by the American Hockey Coaches Association to the NCAA Division I coach of the year. In 2010, the NHL presented Parker with its Lester Patrick Trophy for outstanding service to hockey in the United States. Boston University also named its varsity rink after him and hung his No. 6 from the rafters in 2014. He coached 24 players who represented their country in Olympic play. As a player, Parker skated with the Terriers from 1965-68, winning three Beanpot championships and playing in two NCAA national tournaments. He graduated into a head-coaching job at Medford (Mass.) High School, spending one season there before re-joining the Boston University program as an assistant coach. Promoted to the head-coaching role in December 1973, Parker never looked back and helped build BU into a college hockey powerhouse that provided hundreds the opportunity to reach their fullest potential both on and off the ice.
The Distinguished Achievement Award is presented to a U.S. citizen who has made hockey his or her profession and has made outstanding contributions on or off the ice to the sport in the United States.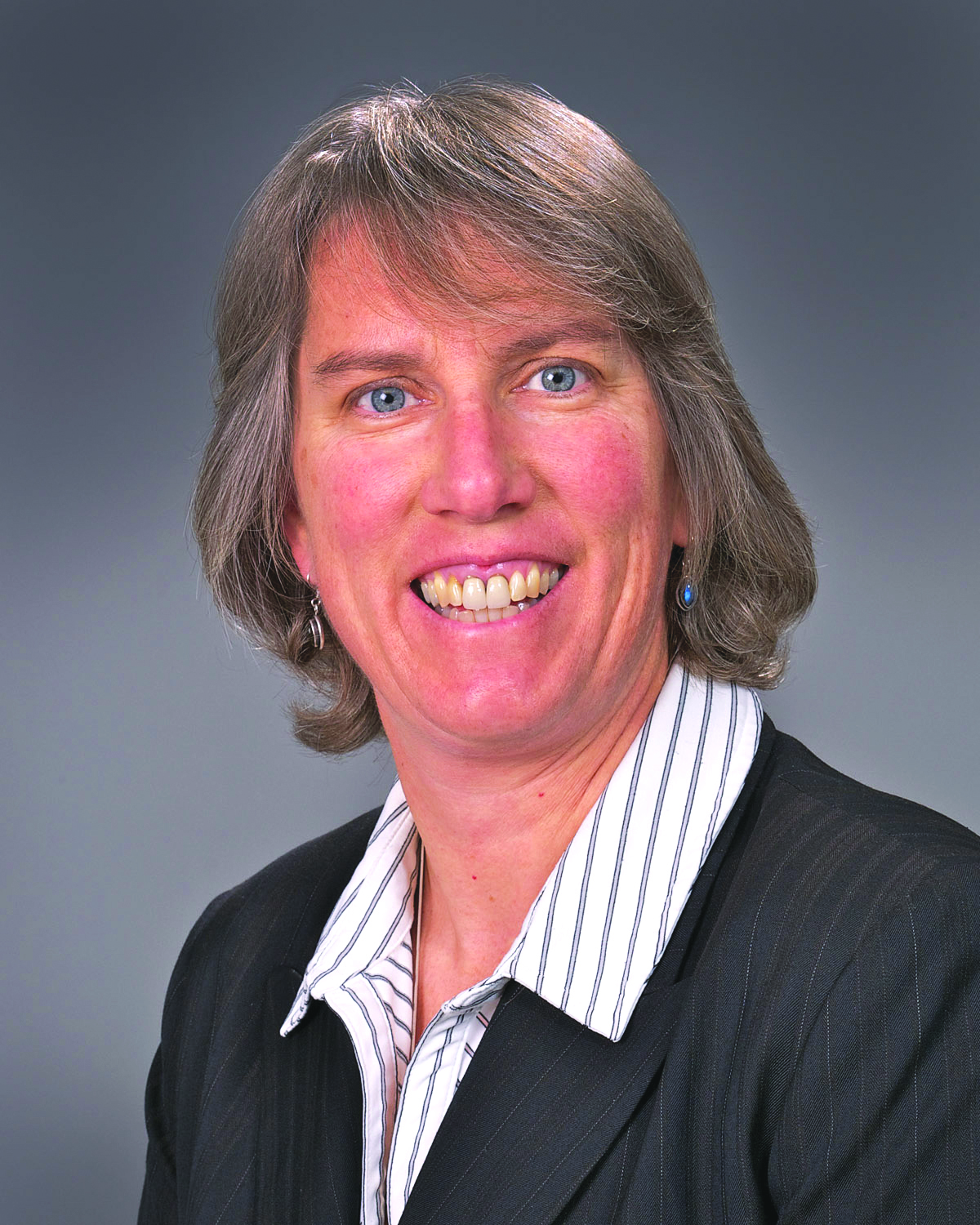 Dr. Carolyn Emery
Excellence in Safety Award, presented by Shock Doctor
A noted physiotherapist and epidemiologist, Dr. Carolyn Emery is recognized as one of North America's leading researchers on the topic of injury prevention in youth sports, specifically hockey. Dr. Emery's groundbreaking 2008-09 study, Risk of Injury Among Youth Ice Hockey Players, concluded that players in peewee hockey leagues which allowed body checking were three-times more likely to suffer injuries than those who play in non-contact leagues. Her findings, paired with other safety and development research from multiple sources, helped fuel USA Hockey's decision in June of 2011 to modify the allowable age for body checking in youth hockey. Dr. Emery holds joint appointments in pediatrics and community health sciences at the University of Calgary. She also holds a professorship in pediatric rehabilitation, is a co-chair of the University of Alberta Sport Injury Prevention Research Centre, and she co-leads the Alberta Program in Youth Sport and Recreational Injury Prevention and Safe-to-Play Youth Concussion Research Team. She currently serves as the associate dean of research and a full professor in the Faculty of Kinesiology at the University of Calgary, with a PhD in epidemiology from the University of Alberta.
The Excellence in Safety Award recognizes an individual who has made outstanding contributions to make hockey a safer game for all participants.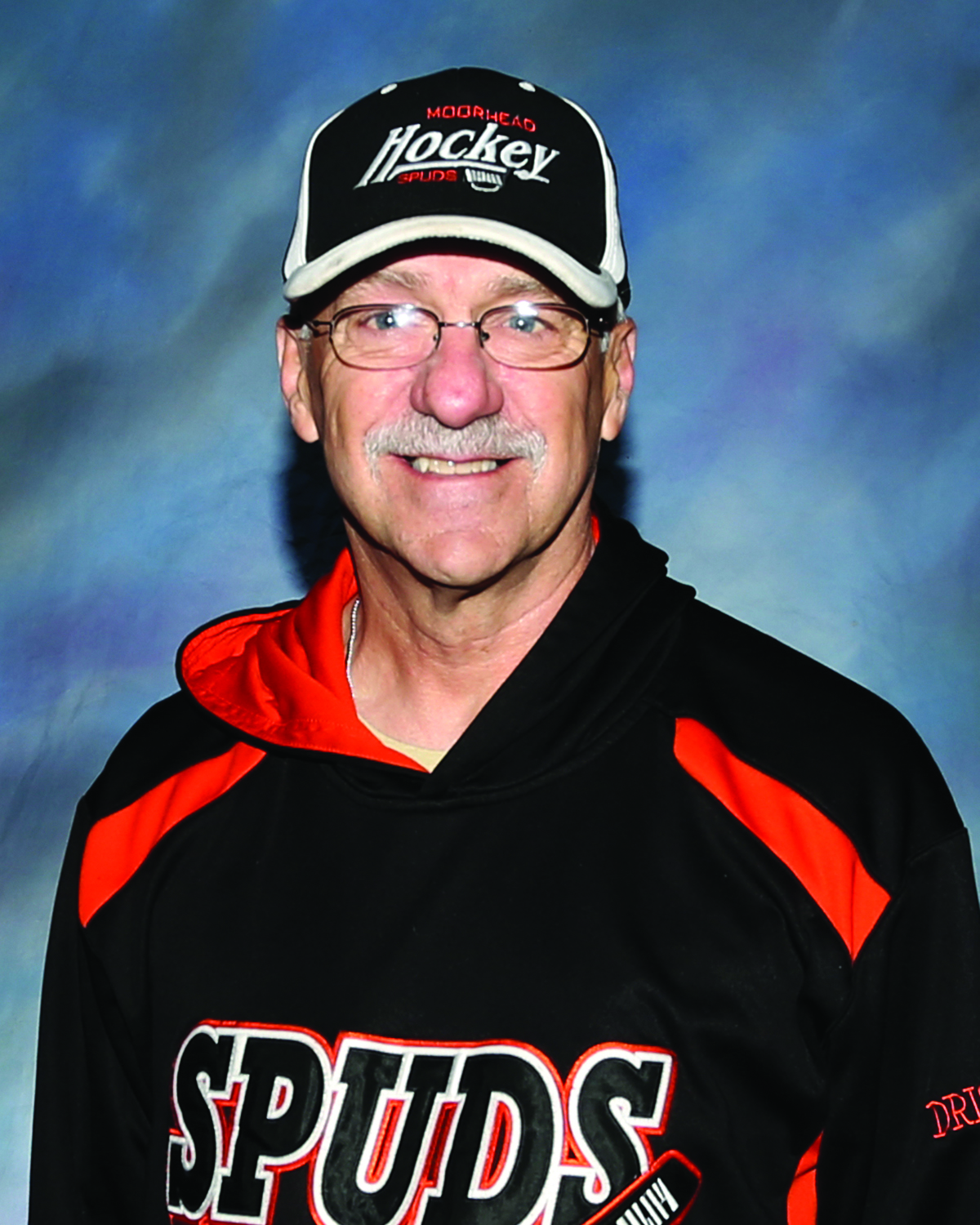 Dennis Bushy
Walter Yaciuk Award
A fixture on the Moorhead, Minnesota, hockey scene, Dennis Bushy continues to leave an indelible mark not just locally, but throughout the state as a coach and administrator. Bushy developed an early passion for sticks and pucks, and, following a three-year stint in the United States Army, he launched the Benson (Minn.) Youth Hockey Association in 1972. In 1977, he moved to Moorhead and coached bantam hockey. Bushy has served in numerous roles with USA Hockey, Minnesota Hockey and the Moorhead Youth Hockey Association. He is currently Minnesota's District 15 director, general manager of the Moorhead Youth Hockey Arena and a bantam hockey coach. In his coaching role, he helped groom six future NHL players including Matt Cullen, Mark Cullen, Jason Blake, Chris VandeVelde, Brian Lee and Ryan Kraft. He also served as his district's high-performance coach for more than 18 years and as a coach in the Minnesota Hockey bantam summer camps. In 2011, he concluded a 20-year stint as a Minnesota Hockey associate coach-in-chief, having helped develop hundreds of coaches' skills and philosophies.
The Walter Yaciuk Award is presented to an individual who has demonstrated a consistent commitment and contribution to the education and development of USA Hockey coaches.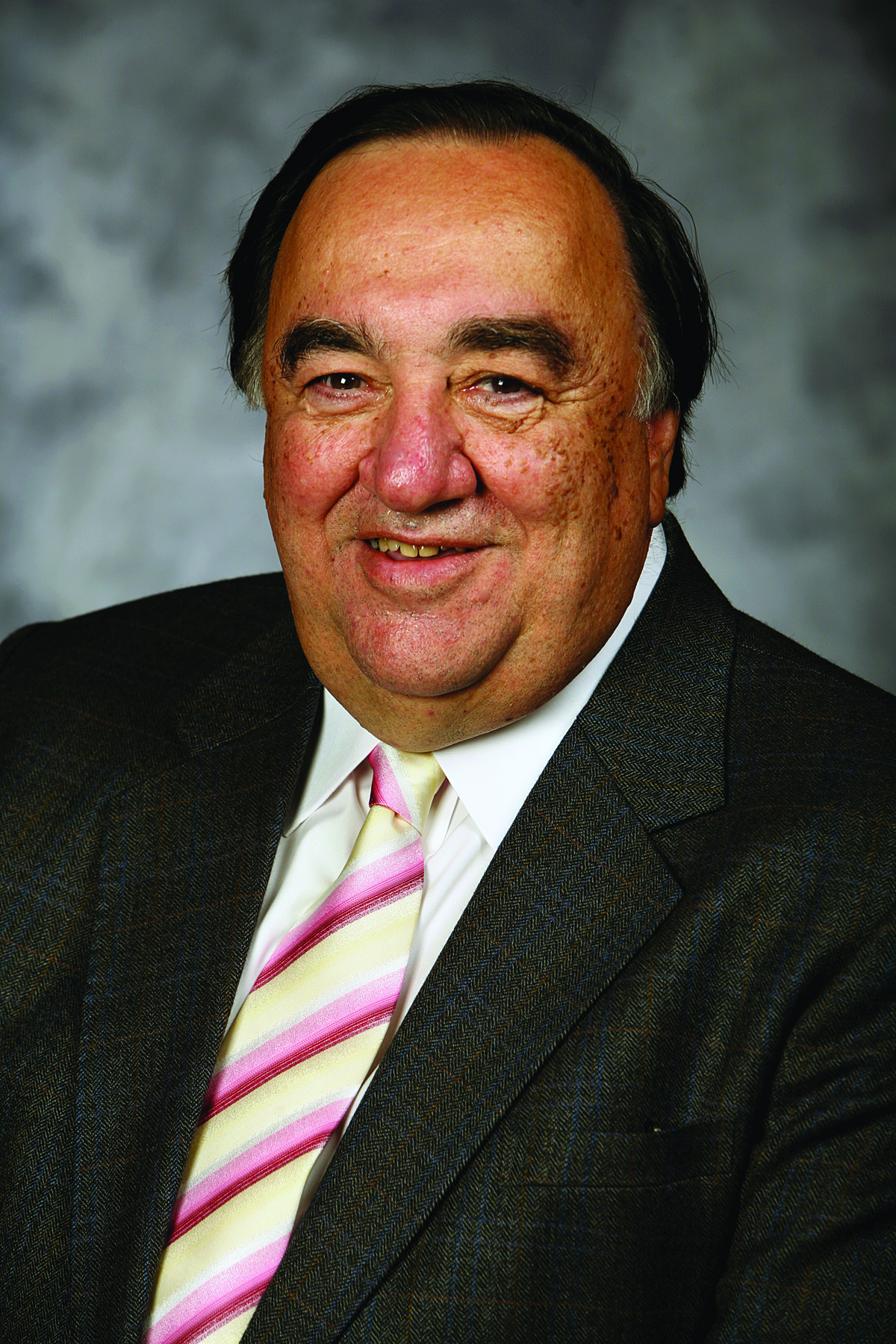 Tony Rossi
Builders Award
With nearly five decades of experience that included roles in virtually every area of the organization, Tony Rossi ranks among the premier architects of USA Hockey. His vision, dedication, acumen and energy have been instrumental in the ascent of American hockey. Under his watch, the U.S. became a consistent force on the international scene, earning the country's first-ever gold medal in the World Junior Championship in 2004 and becoming a regular in medal games at all levels of competition. The IIHF took notice of Rossi's significant contributions in 2008, naming him to the 14-member IIHF Council and re-electing him in 2012. It all started for Rossi in Chicago, where he launched a grassroots hockey program for kids. He went on to play a leading role in transforming the Amateur Hockey Association of Illinois into one of the country's strongest affiliates. In the years to follow, Illinois became a flourishing talent incubator, with hundreds of players advancing to the junior and college hockey ranks. It's in no small part a testament to Rossi's efforts and leadership that 10 Illinois natives skated in the NHL this past season. Rossi began serving on the national level in 1983 when he was elected to the USA Hockey board of directors as a Central District representative. In 1989, he expanded his efforts and enjoyed a two-term stay as USA Hockey secretary. Rossi then transitioned to the treasurer's role in 1996, a position he held until 2003. Next, he was elected vice president and chair of USA Hockey's International Council where he brought his passion and savvy to assist in guiding efforts related to U.S. National Teams. His immeasurable works drew recognition from the NHL and USA Hockey in 2011, when he was presented with the Lester Patrick Trophy for outstanding service to hockey in the U.S.
The USA Hockey Builders Award honors an individual who has made lasting contributions to the long-term growth and success of USA Hockey.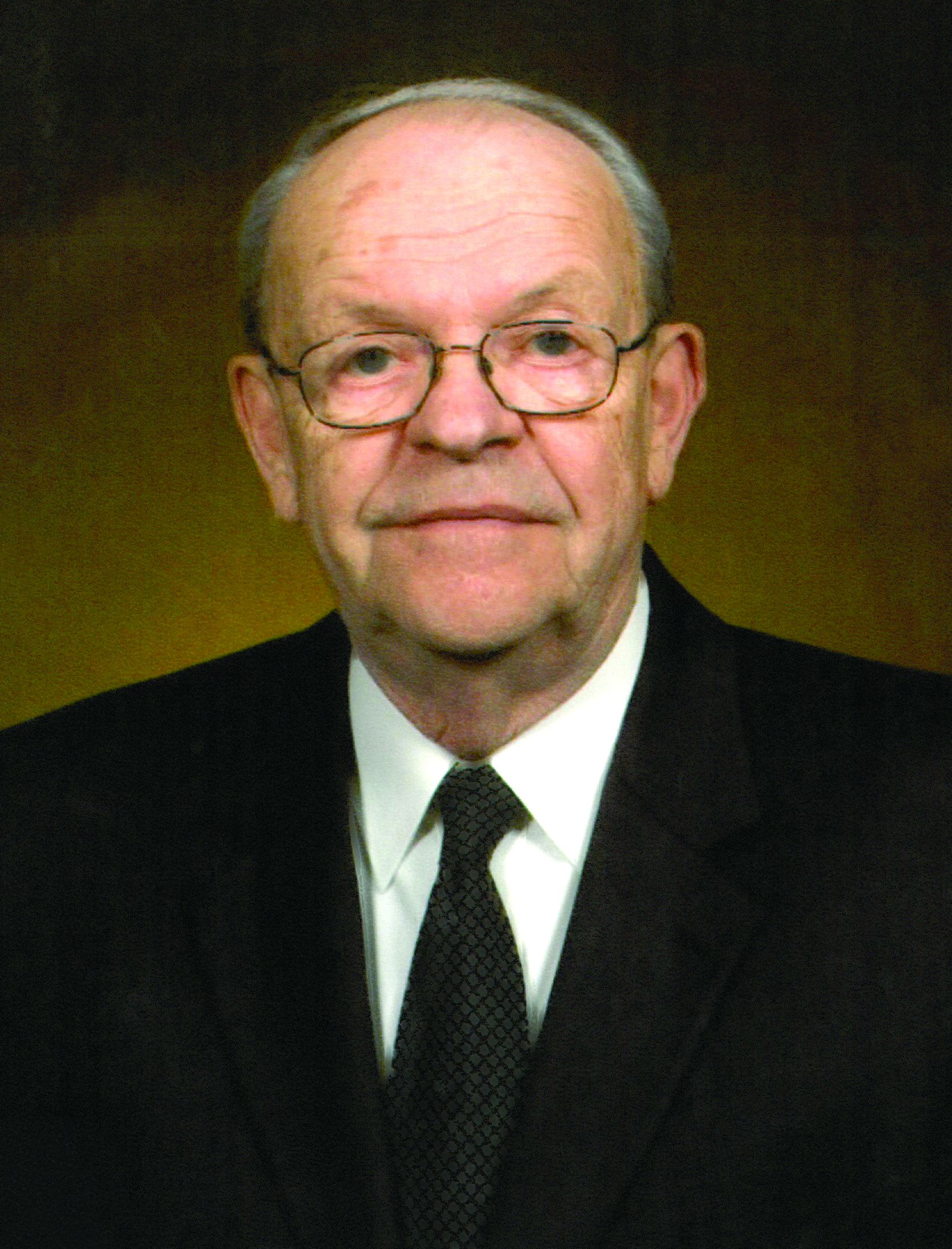 Dave Wiitanen
Wm. Thayer Tutt Award
Dave Wiitanen has lived a hockey life. A native of Hancock, Michigan, Wiitanen's hockey legacy began in 1963 when he joined the local youth hockey association as a bantam coach and board member. In the decade to follow, he was instrumental in growing the CCJHA from a handful of skaters into a thriving youth program. Wiitanen was elected president of the Michigan Amateur Hockey Association in 1969-70. With his MAHA election, Wiitanen continued his tireless local efforts while also throwing himself headlong into growing and supporting the game throughout Michigan. As president of Portage Lake Multi Educational Services, he helped Houghton County build a second indoor ice rink, then helped re-activate high school hockey in the Houghton-Hancock area after a 25-year lapse. He also spurred a rebirth of the Portage Lake Pioneers in the top flight of American senior hockey. Additionally, he served on the Michigan Tech Blue Line Club and was president of the Michigan All-Stater program that recognized the state's top hockey-playing high school seniors. Wiitanen was also a driving force in creating the Copper Country Hockey Youth Fund, an endowment launched in 2008 to make hockey more affordable for local kids. The endowment's original gift, a $5,000 check, came directly from Wiitanen. He remains active in hockey as a member of the Houghton County Arena board and the Finlandia University Blue Line Club. He was also a USA Hockey registrar for eight years.
The Wm. Thayer Tutt Award is presented to a volunteer who, during many years of service, has displayed selfless dedication to the enhancement of ice hockey at the grassroots level in the United States.
Notes: Friday's President's Awards Dinner will also feature recognition of Brian Smith, the 2012-14 Brian Fishman Intern, and Tom Minton, the 2013-14 Brendan Burke Intern … Media are invited to attend both dinners. Please contact Rob Koch (robk@usahockey.org/719.538.1169) in USA Hockey's communications department by Friday, May 30, for accreditation and seating. Athletes, coaches and dignitaries will be made available for interviews upon request.





U.S. Men's National Team Falls to Czech Republic, 4-3,
in Quarterfinals of 2014 IIHF Men's World Championship
Johnson Scores Twice; Mueller Tallies Three Assists

MINSK, Belarus –

Tyler Johnson

(Spokane, Wash./Tampa Bay Lightning) scored twice,

Brock Nelson

(Warroad, Minn./University of North Dakota/N.Y. Islanders) had a single goal and goaltender

Tim Thomas

(Flint, Mich./University of Vermont/Dallas Stars) made 29 saves, but the U.S. Men's National Team fell to the Czech Republic, 4-3, in the quarterfinals of the 2014 International Ice Hockey Federation Men's World Championship here today.

"It was a great hockey game," said

Peter Laviolette

, head coach of the 2014 U.S. Men's National Team. "The first period was terrific hockey both ways. We found ourselves in a little bit of trouble in the second period. I was really proud of our guys for continuing to fight and push the pace in the third period. It's a disappointing ending for our team, but I'm proud of our effort and the way the guys represented their country here."

Nelson cashed in on a power play 6:54 into the game to give the U.S. a 1-0 lead. Off a faceoff in the Team USA offensive zone,

Seth Jones

(Plano, Texas/Nashville Predators) handed the puck over to

Peter Mueller

(Bloomington, Minn.) in the high slot. Mueller blasted it towards the net, and Nelson managed to tip it out of the air and past Czech goaltender Alexander Salak.

The Czech Republic found a way to knot the score at 9:25 of the opening period before scoring a pair of power-play goals in a 1:15 span to grab a 3-1 lead by the midway point of the second stanza.

Another Czech goal with the man advantage with 3:41 left in the middle period made it 4-1 entering the third.

Team USA closed the gap to 4-3 late in the third after Johnson scored twice in 13 seconds. His first goal came on a one-timer from the right side. Off the ensuing faceoff, Johnson chipped a

Craig Smith

(Madison, Wis./University of Wisconsin/Nashville Predators) pass high over the goalie.

The United States pressured for the tying goal in the final seconds, but couldn't manage to force overtime.

The U.S. Men's National Team ends the IIHF Men's World Championship with a 4-1-0-3 record.

NOTES:

Tonight's box score, photos and more comments from Head Coach Peter Laviolette are available

here

... Peter Mueller was named Team USA's best player of the game ... The U.S. fell to 4-1-1-6-1 (W-OTW-OTL-L-T) all-time against the Czech Republic in the IIHF Men's World Championship ... Tyler Johnson, Seth Jones and Craig Smith were named Team USA's best three players of the tournament. Tyler Johnson potted two goals today, giving him a team-best six goals for the championship. He finished with nine points (6-3). With two assists today, Seth Jones finished the tournament as Team USA's leading scorer with 11 points (2-9=11). Craig Smith had an assist today to end the tournament with 3-5=8 totals ... Team USA's captain is Justin Abdelkader. The alternate captains are Craig Smith, Colin McDonald and Tim Stapleton ... Peter Laviolette is serving as head coach of the 2014 U.S. Men's National Team for the third time (2004-bronze, 2005). The assistant coaches are Joe Sacco, Phil Housley and Don Granato ... For Team USA's roster, click

here

... Twenty of the 25 members of Team USA played U.S. college hockey ... Seven of the 25 players are products of USA Hockey's National Team Development Program, including Jimmy Hayes, Seth Jones, Jake McCabe, Peter Mueller, Connor Murphy, Drew Shore and Jacob Trouba ... Thirteen NHL teams are represented on the roster: Buffalo Sabres, Calgary Flames, Dallas Stars, Detroit Red Wings, Edmonton Oilers, Florida Panthers, Nashville Predators, New York Islanders, Phoenix Coyotes, San Jose Sharks, Tampa Bay Lightning, Toronto Maple Leafs and Winnipeg Jets ... The staff and players of the 2014 U.S. Men's National Team are selected by the U.S. Men's National Team Advisory Group, led by Jim Johannson, assistant executive director of hockey operations for USA Hockey. Other members include Stan Bowman (Chicago Blackhawks), Brian Burke (Calgary Flames), Paul Holmgren (Philadelphia Flyers), Dean Lombardi (Los Angeles Kings), David Poile (Nashville Predators), Ray Shero, Dale Tallon (Florida Panthers), and Don Waddell (Pittsburgh Penguins). Tom Kurvers (Tampa Bay Lightning) is also part of the advisory group for this year's championship ... USA Hockey's international council, chaired by Gavin Regan, vice president of USA Hockey, has oversight responsibilities for all U.S. national teams … Sixteen teams are competing at the 2014 IIHF Men's World Championship, divided into two groups of eight. Teams will play a round-robin format among their group with the top four teams from each group advancing to quarterfinals … NBC Sports Network is televising and streaming all Team USA games in the 2014 IIHF Men's World Championship.

Team USA 2014 IIHF Men's World Championship ScheduleMay 9-25 • Minsk, Belarus
| | | | |
| --- | --- | --- | --- |
| Date | Opponent | Venue | Result |
| Fri., May 9 | Belarus | Minsk Arena | W, 6-1 |
| Sat., May 10 | Switzerland | Minsk Arena | W, 3-2 |
| Mon., May 12 | Russia | Minsk Arena | L, 1-6 |
| Thurs., May 15 | Latvia | Minsk Arena | L, 5-6 |
| Fri., May 16 | Kazakhstan | Minsk Arena | W, 4-3 OT |
| Sun., May 18 | Finland | Minsk Arena | W, 3-1 |
| Tues., May 20 | Germany | Minsk Arena | W, 5-4 |
| Thurs., May 22 | Czech Republic (Quarterfinals) | Chizhovka Arena | L, 3-4 |
************************************************
South Carolina became the eighth state to ratify U.S. Constitution on this date in 1788.
************************************************
Please visit the league's official website, cfl.ca.
************************************************



Today (Friday) begins National Polka Weekend.



************************************************
Tampa, FL. — Continuing our weekly survey of, and reaction to, articles regarding the Bucs…This week, we root around in projected standings, player rankings and some musings on Dashon Goldson's status and future.

Read the rest here.
************************************************
For the first time since 1979 the bullfighting festival in San Isidro, Spain had to be called off after, not one, not two, but three bullfighters were gored by angry bulls. [Eyewitnesses said the bullfighters went down like Jay Z in an elevator.]
************************************************
St. Petersburg, FL. --
One swing of the bat and all of the Rays' recent despair flew out the window.
Read the rest here.
************************************************
Bedbugs are everywhere, and they're becoming resistant to pesticide treatments. Researchers at the University of Florida have developed a way to make effective bedbug traps using household items. Each trap can be assembled for less than $1. The traps take advantage of bedbugs' inability to climb on smooth surfaces. The researchers have put together a 3-minute video on how to create the homemade bedbug traps, but point out that most people will need several dozen traps to properly counter the average infestation -- at least 50 traps for a one-bedroom apartment. Video



************************************************





Denver, CO. --
A couple of dozen dominoes formed an "L" on a table in the Coors Field visitors' clubhouse. Fortunately for the Giants, that was the only L -- as in loss -- they encountered Thursday.
Read the rest here.
************************************************
On this date in 1827, the first nursery school in the U.S. was established in New York City.
************************************************
************************************************
You're reading the Johnny Blog. Almost as much fun as watching your son go down the slide at the pool, isn't it?
************************************************
Today in Elvis History
1961 -
Filming was completed for the Elvis Presley film "Blue Hawaii."
1962
-

The Elvis Presley movie "Follow That Dream" opened.
1964
-

The Elvis Presley single "Kiss Me Quick" was released in the U.S.
1970
-

The Elvis Presley album "Let's Be Friends" hit #105 in the U.S.
************************************************

As the old saying goes, choose a job you love and you'll never work a day in your life. China's Giant Panda Protection and Research Center is now recruiting caretakers whose main duties will be to hang out with panda cubs and love them and cuddle them. These so-called panda nannies will earn $32,000 a year and will receive free meals and accommodations.

************************************************
T
oday in Beatles History:
1964 -
Ella Fitzgerald's cover of the Beatles' "Can't Buy Me Love" hit #34 in the U.K. She was the first artist to chart in the U.K. with a Beatles cover.
1966
-

The Beatles' "Paperback Writer" b/w "Rain" single was released.
1968
-

Apple Tailoring opened in London.
1970
-

The Beatles album "Let It Be" hit #1 in the U.K.
1970
-

Paul McCartney's solo album debut "McCartney" hit #1 in the U.S.
************************************************
A guy in Florida (Venice) has an embarrassing medical condition that won't let him stop burping. Ron Johnson says he woke up one morning after surgery with what he thought was some serious indigestion. Two years later, it hasn't gone away.
************************************************
Today in Sports History:
1876 -
Boston's Joe Borden pitched the first no-hitter in the history of the National League.
1922
-
Gene Tunney was defeated by Harry Greb. It was Tunney's only professional boxing defeat.
1926
-
Hack Wilson became the first player to hit a home run off the Wrigley Field scoreboard.
1948
-
Joe DiMaggio hit three consecutive home runs.
1962
-
The National Basketball Association (NBA) agreed to transfer the Philadelphia Warriors to San Francisco, CA. The team became the San Francisco Warriors (and later the Golden State Warriors).
1962
-
Joe Pepitone (New York Yankees) hit two home runs in one inning.
1963
-
NBC purchased the 1963 AFL championship game TV rights for $926,000.
1978
-
The American League approved the transfer of Jean Yawkey (Boston Red Sox) for $15 million.
1984
-
The Detroit Tigers won their 16th straight road game. They tied the American League record.
1991
-
The San Diego Sockers won their fourth consecutive Major Soccer League championship.
1991
-
The New York Yankees played their fourth straight extra inning game.
1999
-
In Kansas City, MO, Owen Hart (Blue Blazer) died when he fell 90 feet while being lowered into a WWF wrestling ring. He was 33 years old.
************************************************
IN THEATERS - X-Men: Days of Future Past (PG-13) and Blended (PG-13)
************************************************
MLB -- Tampa Bay Rays vs Boston Red Sox 7:10pm EDT
MLB -- San Francisco Giants vs Minnesota Twins 10:15pm
Saturday --
Nascar Nationwide Series -- History 300 at Charlotte Motor Speedway 2:45pm EDT
MLB -- Tampa Bay Rays vs Boston Red Sox 4:10pm EDT
MLB -- San Francisco Giants vs Minnesota Twins 10:05pm
Sunday --
Verizon Indy Car Series -- Indianapolis 500 at Indianapolis Motor Speedway 12:00pm EDT
MLB -- Tampa Bay Rays vs Boston Red Sox 1:40pm EDT
MLB -- San Francisco Giants vs Minnesota Twins 4:05pm
Nascar Sprint Cup Series -- Coca-Cola 600 at Charlotte Motor Speedway 6:00pm EDT
************************************************
That's all for today. Thanks for stopping by, see you tomorrow!